---
YouTube SEO: The Ultimate Guide to Optimise Videos for YouTube Search
Video content continues to be on the rise. According to the 2017 State of Inbound, marketers named video as a huge disruptor. And with the rise of other content formats comes the need to optimise them for search.
According to YouTube, there are more than 100 hours of video uploaded to the site every minute. It's no secret that YouTube is a traffic source with almost limitless potential.
You need to spend time to optimise your videos for SEO to reach your audience and get more traffic to your website. So video SEO will help to get people to watch your video instead of others.
I have written the steps you need to take to optimise your YouTube videos for search and outlined some major tips.
Some of the most important ranking factors that YouTube uses:
Title tag information
Audience retention
Keywords in description tag
Tags
Video length
Number of subscribers after watching
Comments
Likes and dislikes
You can leverage these signals to get more traffic to your videos, and ultimately to your site.
1 – Write a Descriptive Video Title
When we search for videos, one of the first things that we look at is the video title. That's often what determines whether or not the viewer will click to watch your video, so the video title should not only be compelling, but also clear and descriptive.
It also helps if the title closely matches what the viewer is searching for.
2 – Create a Long Video Description
YouTube uses keywords in the description to rank your video for keywords you choose. Long description, with some other techniques can help the video rank for it's target keyword. So make sure your video descriptions are more than 200 words.
3 – Video Tags
YouTube's official Creator Academy suggests using tags to let viewers know what your video is about. Actually, you're not just informing your viewers, you're also informing YouTube itself.
That way, YouTube figures out how to associate your video with similar videos, which can broaden your content's reach.
4 – Optimise the Video Keywords
Video keywords tend to have video results on Google's first page. Therefore, you can rank your video in YouTube and Google search as well. Try to do keywords research and check if there are video results on the first page.
5 – Get More Video Views from Online Communities
Online communities like social media networks are good channels to get traffic from. People share helpful and interesting YouTube videos. That is why sharing your video online communities will help increase video views.
Getting views from targeted communities works well because the number and quality of your video views is one of the most important YouTube ranking factors.
6 – Encourage People to Subscribe to Your Channel
Subscribing is one of the most important user experience signal that YouTube uses.
Have a strong call to action at the end of your video to encourage people to subscribe. Try to ask people to like, comment, and subscribe in every single video.
7 – Create Keyword-Rich Playlists
By organising your videos into playlists, you can get more YouTube search traffic to your videos. As your video description, a keyword-rich playlist gives YouTube more information about your video's topic. We can say that more text-based content means more views.
Once your YouTube channel has several videos, you can organise them into categorised playlists.
8 – Categorise videos
Once you upload a video, you can categorise it under "Advanced settings." Choosing a category is another way to group your video with similar content on YouTube.
Indeed, YouTube's Creator Academy suggests that marketers go through a comprehensive process to determine which category each video belongs in.
9 – Create a Video Custom Thumbnail
Your video thumbnail is the main image viewers see when scrolling through a list of video results. Along with the video's title, that thumbnail sends a signal to the viewer about the video's content, so it can impact the number of clicks and views your video receives.
I highly recommend uploading a custom thumbnail. The Creator Academy reports that "90% of the best performing videos on YouTube have custom thumbnails," recommending the use of images that are 1280×720 pixels, representing a 16:9 ratio, that is 2MB or smaller, .jpg or .png files.
10 – YouTube Video Cards
When you're watching a video, have you ever seen a small white, circular icon with an "i" in the centre appear in the corner, or a translucent bar of text asking you to subscribe? Those are Cards, which Creator Academy describes as "preformatted notifications that appear on desktop and mobile which you can set up to promote your brand and other videos on your channel."
You can add up to five cards to a single video, and there are six types:
Channel cards that direct viewers to another channel.
Donation cards to encourage fundraising on behalf of U.S. non-profit organisations.
Fan funding to ask your viewers to help support the creation of your video content.
Link cards, which direct viewers to an external site, approved crowdfunding platform, or an approved merchandise selling platform.
Poll cards, which pose a question to viewers and allow them to vote for a response.
Video or Playlist cards, which link to other YouTube content of this kind.
Your videos should have high quality and focused on delivering value to your viewers, and be relevant to watch when they find you.
Recent Posts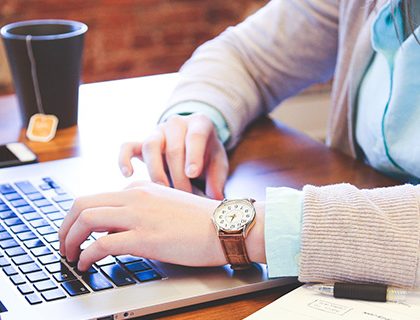 14/01/2018