---
What is Search Engine Marketing?
Search engine marketing (SEM) is the process of gaining traffic and visibility in search engine results pages through unpaid or paid search.
When people search for products, services or information using search engines to find what they want and need, they want to get relevant information or results. This makes the search engine results one of the best sources to target the audience and have good quality traffic to your website. In order to gain traffic, you need at least to be listed on the first page of the search results through "organic" unpaid search listings or listed on the top of the first page through paid advertising listings.
Search engine marketing consists of:
SEO: Getting traffic through organic or unpaid search
SEM: Paying to be listed on the top of the first page in search
The difference between getting higher ranking in the search results pages through organic (SEO) and paid listing is that SEO is a long-term effort and results, whereas paid search listing is a quick way to get instant traffic to your website. Once you stop paying for traffic, you won't get instant traffic. Indeed, we cannot choose one over the other because it depends on your business needs and you may know that Google search provides the most relevant and accurate results for its users.
Businesses make efforts to promote their websites in paid and organic search listings because SEM is one of the most important strategies in digital marketing for business growth and customer acquisition.
Search Engine Optimisation -SEO
The process of optimising your website to get high ranking in search engine results pages through organic or natural search. The search engines use algorithms to provide the users with the most relevant results using the keywords which the users put to search.
For a website to benefit from being listed on the search results pages, a digital marketer has to understand how the search engines work, how to rank high in the search engine results and how to optimise the website to gain high and quality traffic to the website.
Many online businesses try to improve their SEO and this can positively impact rankings with on-page optimisations and off-page efforts. Higher organic search rankings often enable a business to lower their advertising expenses. Although hiring SEO specialist can seem to be expensive, but the ROI can be significantly greater than continuously paying for being listed on the top first page.
In order to get a higher ranking in the search engine results page (SERP), you need to optimise your website for the search engines and the users as well, have a good user experience in your website and create a good and quality content. Remember that relevancy is a key for online success.
If you cannot rank high in the first search results and you need instant results, you can consider advertising on the search engine with a set amount of budget. Becoming visible in the search when engine results pages when your costumers need you is crucial in digital marketing.
If you aren't in the search results when your prospects or customers are looking for a service or product, then your competitors are, they will have them and you lose.
With search engine strategy, you will need to make efforts, have the skills to implement it and invest time to get good results. Search Engine Marketing is a very effective digital marketing strategy to get highly targeted customers and to improve market visibility and exposure for a brand, product or service.
Recent Posts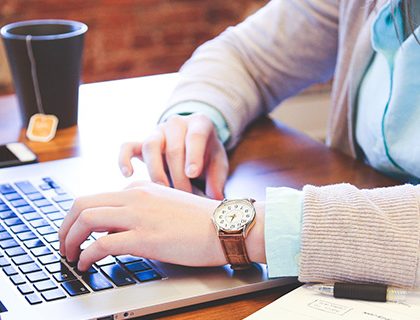 14/01/2018