---
Start your online store with WordPress and WooCommerce
WordPress is undoubtedly the leading content management system (CMS) application used mostly by major e-commerce businesses worldwide. It is especially suitable for building online stores when used in combination with WooCommerce plugin to improve selling. You can create your online shop to sell your products and attract loyal audiences if you are ready to learn. Building a robust WordPress site isn't only for the technical savvy, anyone with interest to learn can do it, and that is the objective of this article. Now, let's dive into the nitty-gritty of WordPress and WooCommerce to learn how you can use these tools to succeed online.
Understanding online shop
We live in the digital age where loads of information is transmitted online every second. It provides people from all walks of life to get what they want as many businesses to locate their stores online so that customers can find and buy from them as they do with traditional stores. E-commerce website gives you the opportunity to sell both tangible and intangible products on the online.
To sell your products and services online, you need an e-commerce website as your storefront. The e-commerce site can be built using WordPress content management application along with WooCommerce plug-in to enhance the versatility of your online store. You need to know that e-commerce is an online version of your typical traditional means of doing business. Like your local store, e-commerce website provides the platform where you can display your product for prospective customers to see and patronize you. One of the ways to build, an online shop is through WordPress content management system. We will discuss WordPress content management application for better understanding.
WordPress as a content management system
WordPress is a free open source application used for building website or blog. It is a content management system application installed on a web server to create functional sites including WordPress e-commerce enhanced with various plug-ins including WooCommerce. The objective is to have a WordPress online shop that is simple to use and offers all the tools to carry out a business transaction online safely.
Features of WordPress e-commerce
WordPress packs lots of powerful punches when it comes to the versatility of user experience. The CMS application has powerful themes that have turned WordPress into a superpower e-commerce website no serious business person can ignore. Below are a few UX WordPress theme features you need to know:
This fantastic shopping cart plug-in controls about 9% of all online stores transactions. Having WooCommerce on WordPress means a lot for the versatility of e-commerce.
Enhanced Customer Comfort. E-commerce makes life easier for the customer. That you can sit in the comfort of your home or office and transact business anywhere in the world is all about making life more comfortable.
Live search. Customers can search and find what they want using Ajax-powered live search and this possibility is a WordPress feature.
Great navigation. If you get to an environment you find it difficult to move around, will you ever find what you want? Having a well-organized navigation feature gives WordPress the edge over other CMS applications.
Product Details Quick View. This feature provides you a snapshot view of product information that you don't have to open it to know. This is an impressive feature to boost sales of product hosted with WordPress.
Advanced Product Filtering. In an online store with tens of hundreds of products, looking through every product can be discouraging and exhausting, but the filter feature saves the day by presenting what you need based on defined filter criteria like color, price range, sizes, etc.
Customer reviews. One way to make a quick and reasonable decision about a product is through reviewing existing customer reviews. This WordPress feature allows the current customer to volunteer to leave a review to give their experience of the product after they used it. The reviews also help the new customer to know the attitude of the customer service and other user experience details.
There are so many more features you will find on WordPress, but a few mentioned here should suffice!
The benefits of WordPress online store
Since WordPress came on the scene, it has taken the spot of highly valuable CMS application and serving millions of website owners and bloggers worldwide. If you are considering what content management system application to use for your website or to run your blog, the benefits below should convince you to think about WordPress for starting an online business.
It is important to know how to update your product list and add product description and do a few other things as you manage your online store. WordPress has been described by many users as easy to use. You need a CMS that will reduce your overhead budget and you can choose to handle a few tasks without need to hire an expert.
No need to learn HTML. Before WordPress, a website owner needs to learn how to edit HTML to post content, but not anymore as the world switch to WordPress. You can create a new page right away and add content in minutes, get your formatting done and publish to go live!
When using WordPress, you are not restricted to the physical location of your computer to update your online shop products or add a new content. As long as there is internet, your WordPress online shop is a click away.
SEO on the go! A typical WordPress website is SEO enabled. Once you add the content and meet all requirements to the point of publishing your content, WordPress SEO plug-in will help you do SEO and make your site visible to the world.
Ready help. WordPress has a large community of users with lots of support help awaiting you; all you need to do is ask, and the community members are ready to give it to you. For this reason, almost every problem has been solved for you. Just ask and it shall be given!
Budget-friendly. WordPress comes as an essential, all-purpose application that you can build into a magnificent edifice of your choice according to the resources and budget at your disposal. If you want high quality website that cost thousands of dollar or you have a few bucks to use, WordPress allows you to have what you want without breaking the bank.
Reliable payment gateways support. There is no e-commerce if you cannot process payment and WordPress architecture is designed to accommodate the best and safe payment gateways like PayPal and Stripe to manage your shopping cart with ease.
Easy to manage. WordPress supports multiple user accounts and gives you the flexibility regarding the number of users to allow. Being the administrator, you can create and remove users as you deem fit.
There are tons of benefits you will get for using WordPress application. The best part of using WordPress e-commerce is the availability of plug-ins for every need.
Starting an online business with WordPress and WooCommerce
You do not need to be a computer savvy to build an e-commerce website with WordPress and WooCommerce plug-in. With WordPress selling your craft online to the loyal audience couldn't be easier. Whatever you are selling, whether home-brew liquor, eBooks, designer t-shirt or camping gear, WordPress present you the tool to set up an online store in no time.
There are millions of small, medium and large scale businesses and famous personalities, and news organizations leveraging WordPress platform. So when you decide to join the WordPress community, you are making the right business decision to go where the help is abundant!
So how do you get started with building a WordPress and WooCommerce e-commerce website? It will be important to note that WordPress is free to use! But when you are looking at high-end sites, it's a matter of how deep your pocket is. For this discussion, let's look at the basics of using WordPress and the WooCommerce plug-in to deliver a robust, high-quality website for you.
Here is how to start building your WordPress online store:
Get a domain name. Your journey to starting an online business begins with a domain name. This is an address unique to your business with which you can be identified and located online. To get a domain name or domain address, you need to find a domain name provider to register you. There are many domain name registrars, and the same provider will likely host your website if you make the right decision.
Find a web hosting service. A web hosting service provider will host your website where your entire online store files will be located. There are many web hosting service providers; a little search will turn up hundreds of them. Some examples include 1AND1, Bluehost, GoDaddy, and Hostgator to mention a few.
Design your website. After your web hosting service has delivered, it's time to build your website or find web design agency. Most website hosts offer site builders you can use to construct your site. One of them is WordPress. However, you may have to seek external resource to build your website outside of the host's platform and upload your site once you have finished.
In designing your website, you need to go through necessary steps as follow:
Install WordPress. To start building your site, you will need to install WordPress. This process will give you access to WordPress resources and framework to develop your website.
Choose a store design. After installing WordPress and ready, you need to work on the aesthetics to bring out the beauty of your site. In this regard, choose your store design and pick the theme you want to work with to build your online store.
Get premium theme. If you are low on budget, you can make do with the basic theme, but if you want to build a high-end store, you are best with a premium theme. The premium theme gives you complete control over your website resources, the page, post, and layout. The result is a professional grade website. Search for e-commerce ready themes for WordPress, and you will find quite a lot!
Online store set up. Upon activating WooCommerce, it returns you to the initial installation process for the option to set up your store pages including shopping cart, payment method selection, add shipping and tax information, etc. You may decide to follow the default or create custom shop setup. You can also edit whatever you have done now or later using WordPress admin dashboard to reach WooCommerce.
Start selling. As mentioned earlier, WordPress helps you take care of your SEO and other necessary marketing details. As long as you did the right thing, every element needed to gain visibility would have been set up and ready to go! After you have set up your online store and launched, you can keep adding new products and content to meet your customers need.
Conclusion
To build an online business, you need to create a website and setup your online store first using the WordPress application and WooCommerce plugin. You don't need to get overwhelmed by trying to be the best from your first try, as time goes by, you will gain traction and master the art. To attract customers and boost selling, you need to keep adding more content and products to keep your visitors busy. If you ever need help, WordPress community is very attentive to your need; all you need to do is ask! You can try your first step and see how easy WordPress can be for starting your online business.
Recent Posts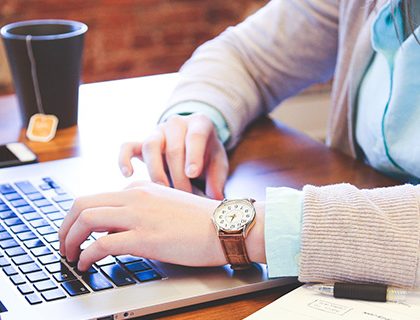 14/01/2018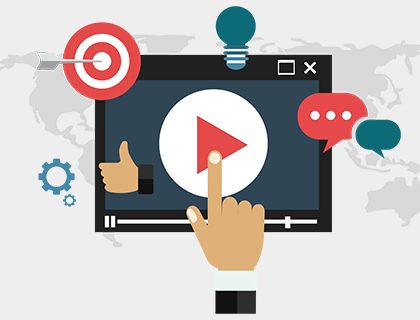 04/01/2018