---
Email Marketing Strategy
Effective email marketing strategy can deliver good results for your business and you can make the most of Emails when you send targeted and tailored messages.
There are more than 205 billion emails are sent daily and this figure is expected to reach 246 billion daily emails by 2019. Over the past years, Email marketing strategies have changed and what worked a few years ago, now no longer works.
Email marketing is still a key player to any marketing strategy and it can bring in the results and delivers the best marketing ROI.
An email marketing strategy is an important part of any marketing strategy and it is the most cost-effective way to promote your products or services, communicate with your customers and reach your business goals.
I am going to give you only three tips for effective email marketing strategy!
1 – Personalise your message
Personalising an Email message means that you use a customer data to create a personalised message, so the message will be Dear Smith.
A study by Experian found that personalised emails deliver 6x higher transaction rates! This means that if you personalise your emails, you can expect up to six times increase.
Many businesses do not use personalisation within their email marketing strategy. Therefore, personalising your emails will make you stand out from the competition.
The simplest form of personalisation is to address the recipient by name.
For example, email subject lines that are personalised with a recipient's first name can increase open rates by 16% higher open rates.
A tip to help you get started with personalisation:
Ask for the right information beforehand: Great personalisation starts way before you click the 'Submit' button. Without data such as name, you will be very limited with your personalised communication.
2 – Segment your subscribers
According to email marketers, segmentation is second on the top initiatives list for 2016.
Your email campaigns become more targeted to your audience when you segment the database. In fact, it is annoying to receive an email that invites you to an event that is located on the other side of the world.
A study by HubSpot found that all key email marketing KPIs perform better when you segment your email list. By segmenting your lists, you get better open rates, revenue, leads, transactions and more sales.
Tip: You can segment your database by industry, company size and sales cycle.
3 – Keep Email subject line short and simple
"A successful campaign starts with a subject line that grabs the attention of your subscribers. Good subject lines are often personal or descriptive, and give the recipient a reason to check out your content." MailChimp.
HubSport recommends using subject lines with less than 50 characters to allow people scan emails and read the entire subject line.
The most important point to keep in mind when drafting an email subject line is who your audience is, and what action you want them to take. Are you trying to sell or promote something? Or you just want to reach out to your audience? Your final goal will determine what information your subject line should include. What is the value your Email will add to your audience?
The email subject line is designed to get your ideal readers attention and that is why writing good email subject lines are critical.
Conclusion
Email marketing is a powerful channel for nearly every business. Whereas most channels like SEO and social media are volatile and subject to change, the email list you build over time will become a pillar of your business that continues to drive both new and repeat visitors to your business.
There are virtually no limits on how far you can segment customers, target them across multiple channels, and personalise your communication to speak directly to your customers. The potential for increasing sales through email marketing is NOT to be underestimated. Start collecting visitor emails today, identify segmentation opportunities and always provide value.
Get started to achieve extraordinary results with email marketing.
Recent Posts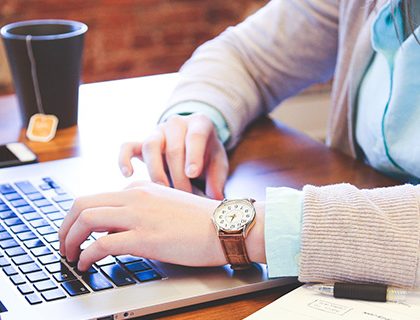 14/01/2018